24/7 Support | Hot Seat Consulting | Exhibit Preparation | And more
As trial approaches, you need a support team that is experienced and prepared for any last minute details.  DLS is that team with the capacity, resources and proficiency to support a trial of any size, any time.
24/7 Support
Hot Seat Consulting
Exhibit Preparation
Equipment Rentals
Concierge Service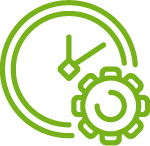 24/7 Support
20+ years of experience and counting.  Find out why.
DLS pays attention to the little details. Our Trial Support Coordinators work hand in hand with your internal trial teams, before, during and after trial. Our goal – handle all arrangements for you before you arrive in Wilmington, so you can focus on what's important.  Law firms and corporate legal teams find it easier to represent their client, prepare for their case and leave the rest to the DLS trial support team.
Advantages of using DLS for your upcoming trial:
Our team handles all your outside needs while in town
Attention to detail...we have it perfected
Local knowledge and relationships for all things Delaware
DLS rents courtroom technology, everything waiting for you at court
We have the Delaware courts and local rules down better than anyone
We've already experienced it, so you are in good hands
DLS always goes the extra mile
Touch Screen Monitors for Witness for interactive testimony
Binder carts, bottled water, lunches, file boxes and trial supplies
24/7 production center - send your exhibits by our secure sharefile to DLS's fully staffed production center that will prepare your exhibits & binders before you arrive.
Over many years of servicing trial teams in all courts, DLS has developed great relationships with most of the local hotels, restaurants and courts in Wilmington.  Should you choose DLS to schedule all or your arrangements while you are in town, you'll find out why trials return to DLS time and time again. Also available with our trial suite…we offer Hot Seat Services, Exhibit Binder Assembly, War Room Setups, Equipment Rentals, Concierge Services and much more.  And of course, we excel at accommodating all of your last minute needs and special requests.
 Make DLS a valuable part of your next trial!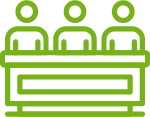 Hot Seat Consulting
Experienced Trial Consultants, Delaware Court Focused
In partnership with Prevail Trial Consultants, LLC
The key element of our success is the installation and operation of multimedia equipment to present demonstrative evidence in the courtroom.  Our trial technology experts will index and manage exhibits and evidence throughout the proceedings while working with your litigation team.  We can also create trial and witness notebooks and on-screen presentations that tell your story effectively and convincingly.  Prevail utilizes the most powerful trial presentation software and hardware so your trial team can focus on the jury and the judge.  Redundancies in data and equipment are always an important component of our services.
 Additional services include:
Demonstratives & Legal graphics
Equipment solutions and rentals
Remote depositions and meditation
Video and deposition synchronization
Exhibit Preparation
Experience, Quality and Ability to Execute
Whether you need an entire set of exhibits stamped, numbered and printed for trial, or have a last minute exhibit addition as trial is in full swing, allow our trial professionals to assist your team with the heavy lifting and last minute details of your exhibit preparation.  Our services include:
Secure ShareFile site for exhibit upload and sharing
Customized exhibit stamping, numbering, OCR and exhibit printing
Full service production center - last minute exhibit binder preparation and delivery
Markman presentation binders
Library cart rentals for binders in court
Scheduled and rush deliveries to and from court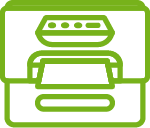 Equipment Rentals
Available and ready when you need it
With the high number of trials we provide for, we are able to offer reasonable rates on all of our courtroom and war room equipment needs. We work directly with courts to identify the specific in courtroom technology requirements and coordinate this with the opposing team to ensure the equipment is set up in a way that minimizes any disruption.  All equipment and software is fully tested and certified before being delivered and duplicative equipment is available for redundancy.
Courtroom non-technology rentals:
Rolling carts and shelving units
Secure document shredding bins
High Definition Projectors up to 150 inches for any size courtroom
Monitors for Judge, Plaintiff & Defense Counsel
Touch Screen Monitor for Witness for interactive testimony
Multifunction print devices, black and white or color
WiFi HotSpot for Database Connectivity
Daily pickup and delivery to & from court
Binder carts, water, lunches, boxes and trial supplies
Concierge Services
Imagine arriving in Wilmington and your trial suite is already set up and arrangements have already been made.
DLS's team of trial professionals can assist your team with "everything else", while you and your trial team prepare for court.  These services include:
24/7 production center - send your exhibits to a secure sharefile to our fully staffed production team and handle exhibit binders prepared before you arrive.
Discovery services for native file conversion
Large demonstrative creation and printing
Trial suite custom layouts and courtroom setup
Document retrieval services
Direct contact to local hotels on your behalf for best rates and service
Equipment rentals and logistics
Daily courier support to and from court
In-courtroom hot seat trial support
Going the extra mile handling any special requests
Production & Trial Facility
eDiscovery & Review Center
1007 N. Orange Street
Suite 510
Wilmington, DE 19801