Courier Services | Production Print | LEgal Research | And More
From file to trial, DLS was built to handle all the facets of a litigation matter.  Our experienced support team professionals manage the procedural details, so you don't have to.
Courier Services
Production Print
Legal Research
Service of Process
Facilities Management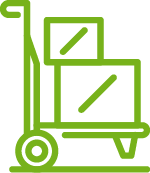 Courier Services
Deliveries on time, every time.
Our customers trust us to deliver their packages safely and on time, which is why we serve so many of the area's professional firms. Our responsiveness and availability makes DLS Discovery Courier one of the top local couriers in the tri-state area.  Contact our courier dispatch at: 302-654-3345 or [email protected]
Rush deliveries and pickups
Court filings to all courts
Medical record pick up and delivery
On-site/in-house deliveries
Food pick up and delivery
DLS DISCOVERY OFFERS DIGITAL CUSTOM TRACKING. DLS allows you to place courier orders online. Contact us for a login and we will get you up and running.  It's that easy to manage all of your deliveries virtually.
Is your firm not located in Wilmington, DE?  Out-of-town clients or counsel can utilize DLS for filings or deliveries to a specific court, agency, company or residence in the Wilmington/Philadelphia area.  Very easily all you have to do is email your documents to our team, we will have them printed to specification and while we simultaneously schedule a driver.  Delivery states include New York, Pennsylvania, New Jersey, Maryland, Washington DC, Virginia and Delaware.
Always available, anytime.
Printing/Scanning
Digital document printing/scanning.
Our in-house production facility utilizes state-of-the-art equipment and is staffed with experienced personnel around the clock. Secure file transfer using DLS's Sharefile allows you to easily upload your files to be electronically numbered or printed. You can count on DLS to keep you updated throughout our process, regardless of the deadline. 
High-volume black & white or color
Large format black & white or color
Electronic bates numbering
Optical Character Recognition
Back-file conversion & day forward capture
Media reproduction (CD, DVD, USB, Etc.)
Electronic filing service - All Courts
Binding - GBC, Velo, Coil
Exhibit tabs & custom file creation
DLS has the capacity and people to handle any job, any size!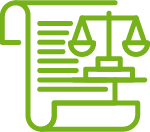 Legal Research
Specializing in retrieving records at court and other public records

.

DLS Discovery's legal research department is committed to meeting the needs of today's legal community. With over 20 years of experience working within Delaware's court system; all requests will be processed to meet the specifications and deadlines communicated by you, the client.

Contact the Legal Research Manager at: 302-442-7834 or e-mail [email protected]
Delaware Bankruptcy Court
Delaware Court of Common Pleas
Justice of the Peace Court
In addition to the jurisdictions listed above, DLS Discovery maintains a network of contacts to coordinate and manage requests from jurisdictions located in Pennsylvania, New Jersey, Maryland and New York.
DLS Discovery offers a wide range of legal research and document retrieval services. Listed below is just a sample of what we offer. DLS performs specialized services including jury verdict research & citation retrieval. 
Delaware Chapter 11 petition notifications
Civil entity/name searches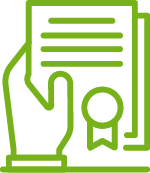 Service of Process
Subpoena/process service.
DLS is one of the most established and dependable process servers in the state.  Approved by court, DLS focuses on the task at hand, to deliver your documents in a time sensitive and accurate manner.
We offer subpoena/process service in a multi-state jurisdiction.
Registered with Delaware Chancery Court
Service to both Corporations and Individuals
Call us today to facilitate Service of Process around the country!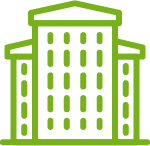 Facilities Management
DLS Discovery has a proven track record and experienced employees that will design a plan around your firm's needs. DLS will place trained and uniformed employees in your office to facilitate your daily tasks.
Copy and print operations
Facilitate all courier and subpoena services
Digital imaging/document scanning
Court filings and Service of Process
Multi-function printer/copier hardware rentals
Full or part-time employees
The DLS Facilities teams are some of the most highly trained, experienced and resourceful people in the industry!
Production & Trial Facility
eDiscovery & Review Center
1007 N. Orange Street
Suite 510
Wilmington, DE 19801