Collect | Cull | Review | Diversity
Dynamic Litigation Solutions for the preservation, culling, and review of electronically stored information.
Collection & Discovery
Collect
Cull
Hosted Review & Management
Review
Diversity
Collect — Collections & Forensics
Each organization has its own policies, platforms, practices, and retention schedules. Each custodian handles data differently. Each case has its own challenges.
DLS Discovery has worked hands-on with hundreds of law firms and their clients to facilitate an understanding of data life cycles as they enter litigation. Working with individual plaintiffs and defendants, corporations and board members, government offices and oversea entities – DLS strives to provide a defensible and secure collection and preservation procedure for electronically stored information ("ESI") while minimizing the exposure and risk of unrelated records.
DLS provides solutions to collect data from on-site or cloud-hosted platforms and various compliance tools including:
Popular business, email platforms such as Office 365/Exchange and Google G-Suite
Cloud-hosted email for individuals including GoDaddy, Yahoo, AOL, Gmail and Global Relay
Compliance tools such as Commvault, Google Value, O365 eDiscovery & Compliance
Shared cloud-storage such as Drop Box, Box, Google Drive, ShareFile, and SharePoint
Social media platforms including Facebook, LinkedIn, YouTube, and Instagram
Mobile systems like Android and iPhone (including iCloud)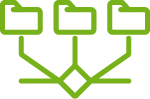 Cull — ECA & Processing
In the past decade data storage has continued to become denser and faster, allowing organizations to acquire incredible data footprints. Average cost per GB on hard drives reduced by nearly 92% between 2009 and summer of 2017 . While the decreasing cost curve is flattening, users can store millions of records at less than a 10th the cost when compared to data ten years prior. As well, cloud-based computing has offloaded responsibilities for data-loss and updates further supporting the limitless growth of ESI in the normal course of business.
Beyond measures taken at the time of collection to target information and restrict unnecessary volume, DLS utilizes tools which cull data before it goes online. These tools allow us to run granular, adjustable criteria to eliminate the review of:
Clients' unrelated customer data
Embedded and system files
Our approach retains the collection repository as an available resource we can return to if needed while eliminating the exposure and costs associated with hosting and reviewing the full collection of data.
As seen in the chart below, the process of culling can eliminate large volumes of non-relevant data before it hits the hosting environment where it can incur unnecessary, recurring costs.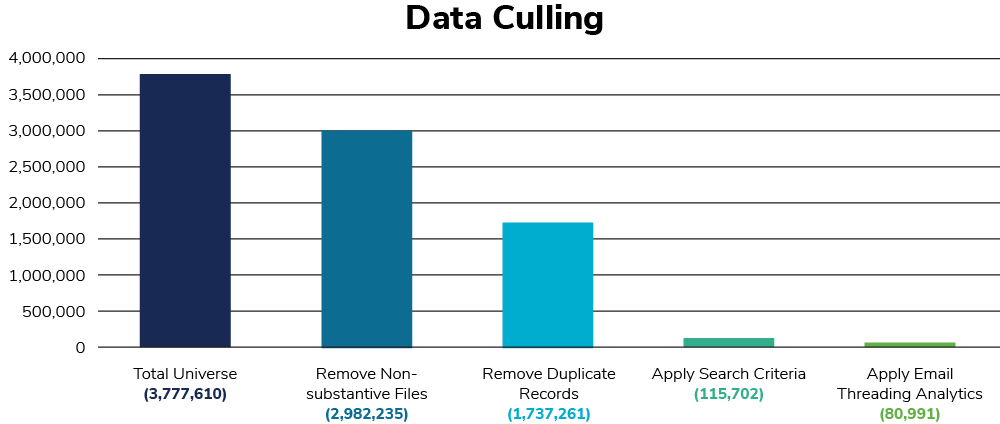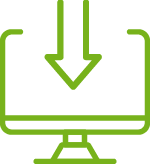 Review — Relativity Hosting
DLS Discovery is an experienced Relativity partner since 2014 hosting cases from a few gigabytes of PDF images through multiple terabytes of email and file storage. Historically DLS had deployed and maintained a private Relativity instance on our own infrastructure up through Relativity 10.1, combining the knowledge of litigation and technical support in a single role to assure a great experience. Now, DLS is moving to Relativity One – bringing clients the most recent updates, advancements in security, and flexibility to grow without delay.
DLS' litigation support team works closely with firms on expedited litigation and understands the importance of organization to success. Our team follows a collection of standard procedures to make the searching, review, and exploration of data intuitive.
Combining the power and security of Relativity One, experienced litigation and Relativity project managers, and an in-depth understanding of the underlying technology DLS is able to provide users with consistent results and performance in any size or complexity of litigation.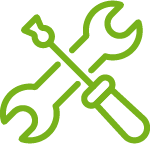 Diversity — Analytics and Problem Solving
The DLS in DLS Discovery stands for Dynamic Litigation Solutions. We pride ourselves in solving complicated challenges through the leverage of software available in our diverse toolbox and experience gained over years of discovery, forensics, and technology study.
DLS provides access to data analytics in Relativity. More notably, DLS is experienced in understanding how these tools work and what realistic expectations can be anticipated by your firm, your clients, and your adversaries.
Working hand-in-hand with our review service, DLS utilizes analytics to increase the throughput and organize records for consistent coding results. Beyond review, DLS can provide hands-on support and training to help your team investigate and understand datasets while uncovering hidden facts.
DLS' eDiscovery team provides solutions for:
Data collection from computers, cloud, and mobile devices
Early case assessment & search report consultation
Robust processing capabilities through multiple, industry approved tools
Machine and human translation services
Relativity hosting and analytics
Discovery and analytics consultation services
Project management through the full EDRM
Search Support
100,000 search hits in a case budgeted for 10,000 can be a difficult obstacle to overcome. Through the early stages of discovery, it is not uncommon for draft search terms to be overly broad. This may help assure your clients data is preserved defensibly, but the agreement to a broad set of terms may become an expensive misstep.
DLS provides insight, suggestions, and sampling to isolate false-positive hits without the risk of eliminating key evidence. Search suggestions are tailored specifically to your dataset and original term list. As well, the application of structured analytics shows a 20 – 30% reduction after searching on average.
Well searches and workflows are tailored to your team's matter and data, they are provided through industry standard tools such that the process is repeatable and defensible through any credible discovery tools.
Production & Trial Facility
eDiscovery & Review Center
1007 N. Orange Street
Suite 510
Wilmington, DE 19801