Commencing and managing a large substantive review project is a huge undertaking. At DLS Discovery, we understand that our clients require more than just basic legal staffing services. We recognize that it is imperative that resources be properly managed in order to provide a cost effective and timely solution. Our vast technology capabilities are combined with the highest caliber of legal talent and project management, to ensure delivery of a quality, economical work product.
Every new review project is developed and managed by an experienced Delaware attorney from start to finish.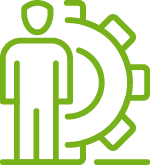 Extensive Team Selection Process and Training
The DLS Managed Review team is hand-picked through an extensive screening process used
for all review candidates. All reviewers are held accountable to high-level performance
standards.
DLS employs review team members previously retained on similar projects. They have
significant experience in Delaware Chancery Court practice, Securities Fraud Litigation,
Stockholder Appraisal Actions, Corporate Governance Litigation, Class Actions, Patent Litigation,
Environmental Exposure Litigation, Consumer Protection matters, and Corporate Bankruptcy
matters.
Working closely with our clients to determine the level of complexity involved in each project,
we provide the best match of legal resources is in place. We ensure that every review team
member receives comprehensive training on the review protocol and software utilized to
complete the project.
Sometimes the simple outweighs the complex. We recognize the importance of timely and
continuous communication between clients, reviewers, and DLS expert review consultants to
answer real-time questions and provide feedback, report on daily review metrics, and other
litigation-specific intelligence.
We integrate with your legal team to ensure that all parties are frequently updated with
review progress and input on any issues requiring a decision that may arise during the process.
Sometimes a simple phone call is all that is required.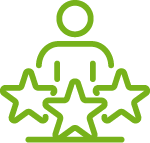 Quality Control and Performance Metrics
The only measure of Quality Control is 100% client satisfaction. We work with your team to
develop a QC process that ensures the highest quality end result.
A fluid workflow process, solid analytics technology, experienced project management and
highly qualified attorneys are measured by DLS everyday. Individually, these components must
be best-of-breed in order for them to efficiently work in conjunction to provide an accurate,
cost-effective document review.
We implement procedures to closely manage privilege and confidentiality designations to
ensure that they are targeted and accurate.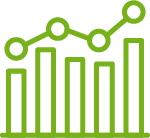 Analytics, Processing, and All Things Relativity
Active Learning, Concept Clustering, Near Duplicate
Detection, and Email Threading are incorporated into DLS
standard review workflows to increase accuracy and
efficiency.
With the investment of RelativityOne this year, DLS
Discovery has further enhanced the ability to review documents remotely and in a more robust manner. The Relativity platform provides our reviewers with the best tools to find only the most important documents in the least amount of time.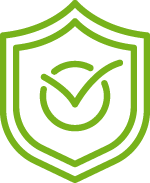 Secure Review—Here or at Home
DLS Managed Document Review uses the latest technology and design to ensure the highest
standards of security at all times, whether your review team is working in our brand-new
facility equipped with 50 review seats in Wilmington, DE or working from their homes. We
offer scalable solutions for 1-200 or more reviewers.
Cybersecurity is critical within a facility as well as when data is accessed from remote
locations. DLS provides state-of-the-art security infrastructure dedicated to protecting your
most confidential data. Key features include facial recognition, three-factor authentication,
biometric, and photo identification among others.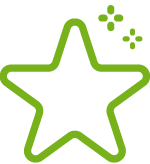 Intellectual property substantive issue review
Privilege and Confidentiality Review
Hart-Scott Rodino review for second requests and 4(c) filing
Sarbanes-Oxley electronic review for compliance
Staffing within your Firm
Production & Trial Facility
eDiscovery & Review Center
1007 N. Orange Street
Suite 510
Wilmington, DE 19801